Week 11: March 14th - March 20th
March 14: Animal crackers have always been one of Ty's favorite snacks. Still till this day, he munches on them & it reminds me of when he was a little guy just starting out eating solids!
March 15- I had Ty practice writing his name today. He does a very good job at attempting to write it, doesn't quite spell it all out, rather he spells his name, "T-i-T-i".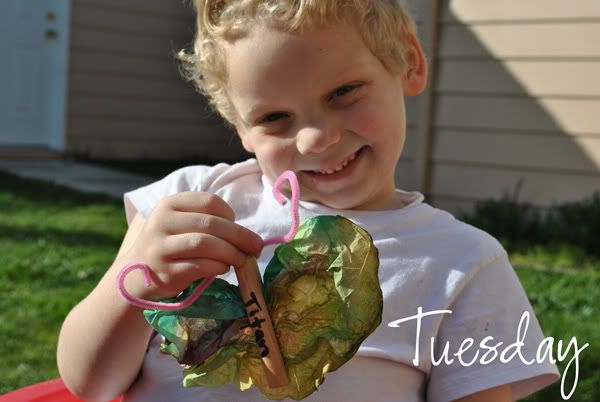 March 16- Another little cute project brought home from school. I LOVE it when he brings home art. I either take a picture of it and put it in his school album, or I hang it on his art wall in our den area.
March 17- Happy St. Patrick's Day. Luckily, my little green monsters didn't get pinched today.. they were good sports and all wore green!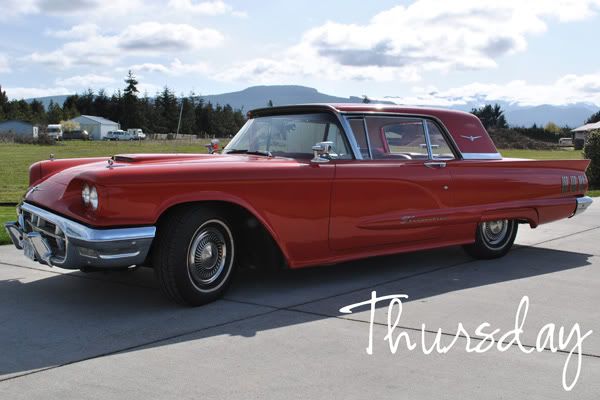 March 18- We cleaned up my parents 1960 Thunderbird and got it ready to be sold. It was owned by my Grandmother. Such a gorgeous car.
March 19- Uncle Jay giving Veyah lots of kisses. This is the first picture he's gotten with her since the day she was born. I've made it a priority to get more photographs with family members & the kids.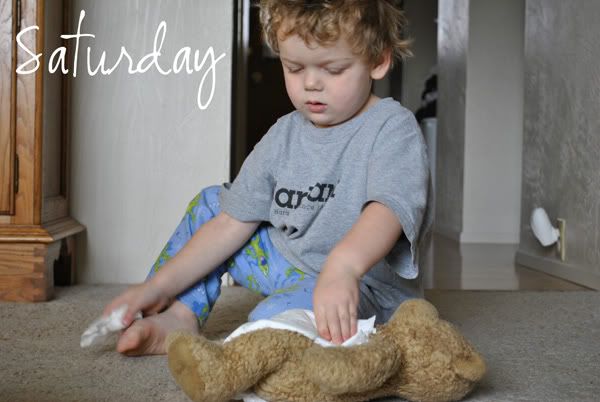 March 20- Creative play. Something Prez has been doing a lot lately. This morning, he was changing his "tetty bare's" diaper. He then set him up at the dining room table with a blanket, a spoon, paper cup and a jar of baby food. After he was full, he put "tetty bare" down for a nap. We all had to be quiet because he was "seeeping" (sleeping)